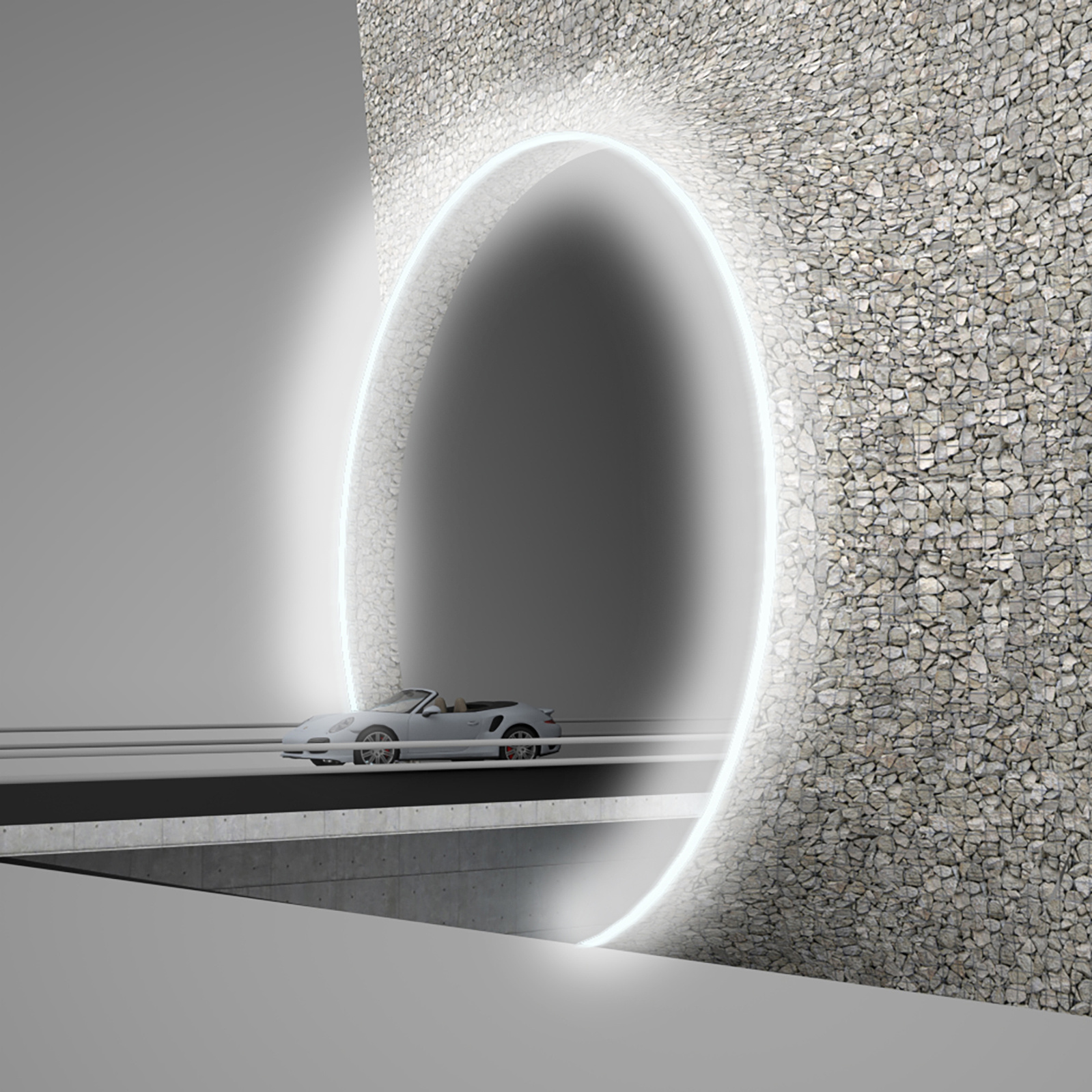 Tunnel entries to Kvarnholmen link
Erik Andersson Architects, ÅF and Treeline have been commissioned by Nacka Municipality to design a proposal for two entries to a new tunnel, located just outside the city of Stockholm, Sweden. The design team has made a series of proposals from a circular theme to an orthogonal one. In all of them, the facades will be clad with gabion walls (retaining walls with stacked stones held together with galvanised nets).
A developing neighborhood
The new tunnel connects the central parts of Nacka Municipality with the new bridge over the Svindersvik bay, landing on Kvarnholmen, a developing new neighborhood with several recently completed housing projects. Together, the tunnel and bridge form the new Kvarnholmen link.
A central feature of the tunnel entries' design is protecting the the cars and buses from falling rocks, water and ice. By adding a gabion wall to the existing cut rock surface these functional needs can be met.
Background
Nacka is actively working to increase accessibility in the municipality, refining its existing qualities and adding new values. Several new buildings are being built and urban spaces are being created.
In order to connect the island of Kvarnholmen with the central parts of Nacka, the municipality needed a new link for cars, buses, bikes and pedestrians. The new tunnel will be open for motor vehicles only; pedestrians and cyclists will take a path around the hill instead. The Kvarnholmen link will be opened for traffic in June 2016.